Tutorials for EZMeet
1. Setting up Meets and Teams & Divers
2. Dive Sheets & Running Events
6. Team Scoring
8. Making cuts during an event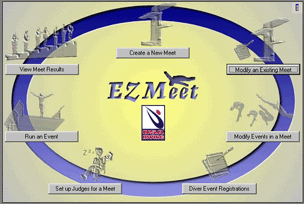 Developed by USA Diving to assist Meet Managers for all types of diving competitions.




News

Tutorials are available in the HELP folder in the EZMeet Program when installed.
DID YOU KNOW...
a full set of blank dive sheets for registration are installed in your resources folder when running the program..
They are also available to download here