Meet version 3.1
with USD, AAU, FINA, NCAA and HS rules
Has not been upgraded yet , however previous rule sets are still current

Version 3.1 download
Release: 3.1.138
3.1 Version TUTORIALS
Step by Step Instructions...these files are also installed with your program under HELP.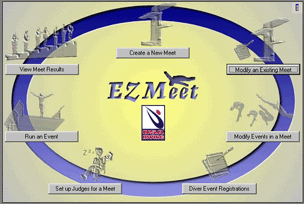 Developed by USA Diving to assist Meet Managers for all types of diving competitions.




News
DID YOU KNOW...
a full set of blank dive sheets for registration are installed in your resources folder.
They are also available to download here